Share your DJ playlists super quick!
Written by: Christiaan Maks
@ 8/18/2019
Are you still typing track lists for Soundcloud or YouTube manually? Or maybe you're exporting playlists as file and removing the clutter?
With rekordcloud you can do this in a few seconds!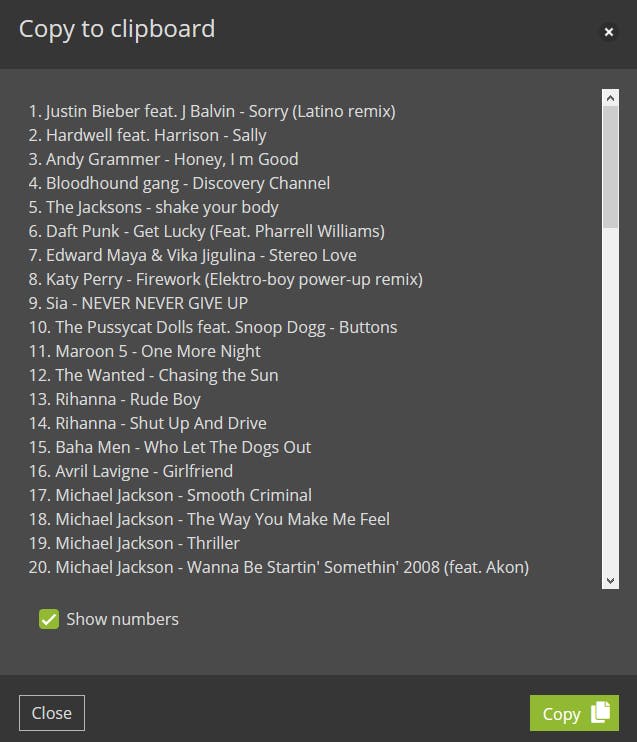 Just select your playlist and click the Share button. If you want to see track numbers then that's just one extra click. Then press Copy and paste it anywhere you want. Can't get much quicker than that!
You can try this and much more in the rekordcloud demo
Follow rekordcloud
Follow rekordcloud