Lexicon: More fields and flexibility
Written by: Christiaan Maks
@ 5/5/2021
Previous Lexicon posts:
Lexicon has plenty of tag columns to work with. In this blog post I'm talking about some of the special ones and how you can use them.
These are all fields available in Lexicon: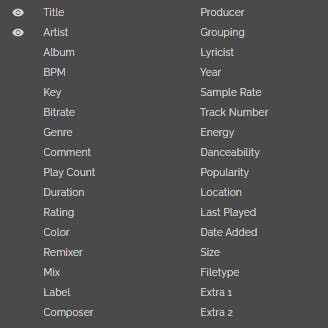 There's a few new ones in there!
Energy, Popularity and Danceability
The Energy, Popularity and Danceability columns are available in Lexicon and can be set with a value from 0 to 10.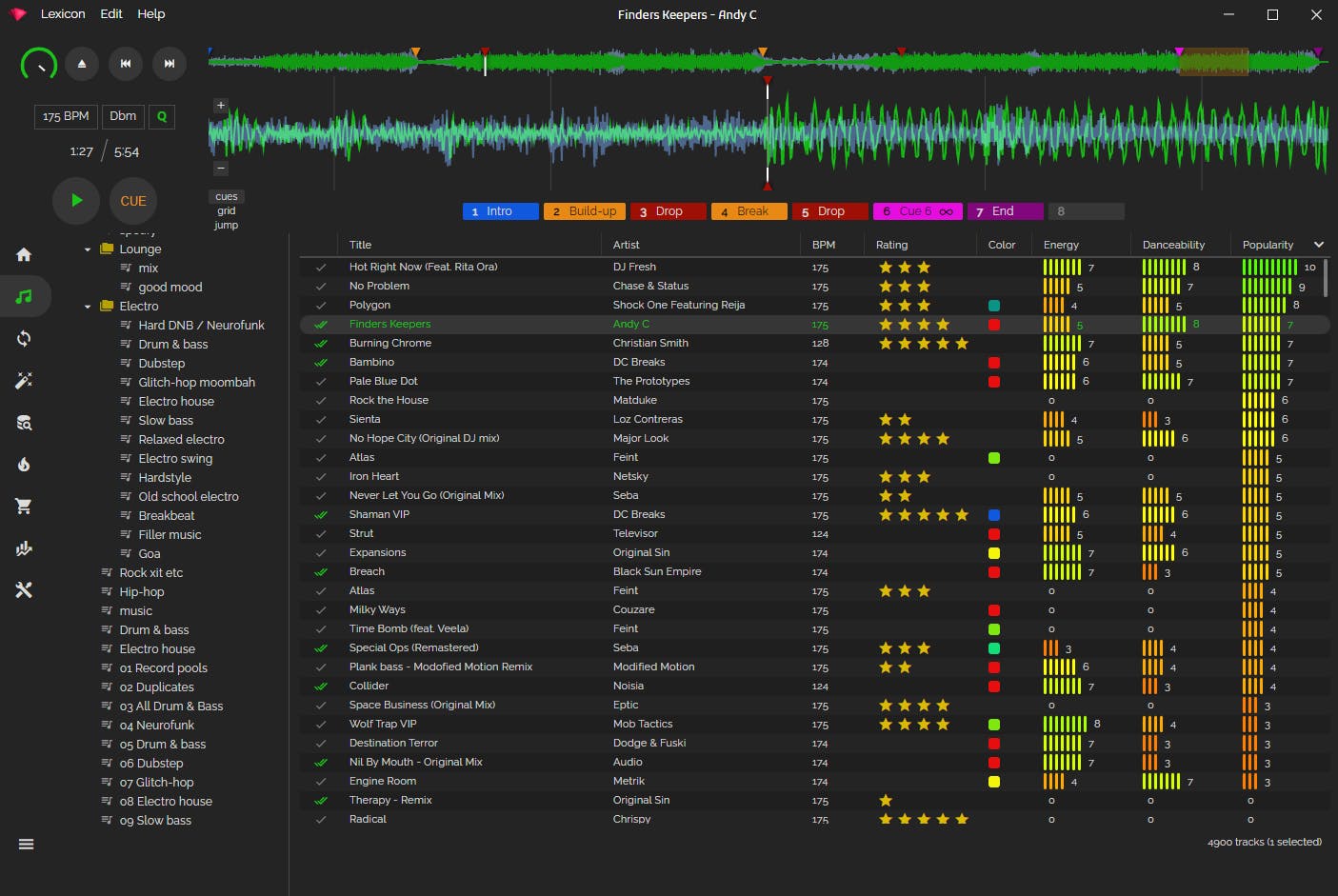 Combine these new columns with multi-column sorting and you can quickly make sense of your library.
Later I will talk about other features that use these new columns, like Similar Tracks that makes these crazy powerful! And with Advanced Tagging coming up later too, you'll be able to pinpoint the perfect track in even the largest libraries.
Extra text
Lexicon has two extra text columns available that you can use for anything you want. These are called Extra1 and Extra2.
If it turns out there are more super useful columns that are not yet in Lexicon, they can always be added later. Lexicon is all about giving you the power over your library, not the other way around!
More colors!
Why would you need to be limited to just a few track colors? Lexicon gives you a whole range to choose from: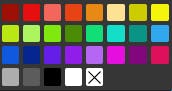 And for your cues: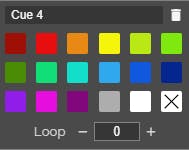 Field Mappings
You might be wondering how to use these new fields. If you can only see them in Lexicon, but not in Rekordbox or Serato then what good are they?
This is where Field Mappings come in! With Field Mappings you can tell Lexicon to copy certain fields from your Lexicon track to a field in your favorite DJ app.
Here's an example for Rekordbox:

For every track, this will copy the Energy field in Lexicon to the Comment field in Rekordbox. Depending on the DJ app you've chosen to Sync with, you'll get different target fields.
This will give you comments like "05 Energy" and labels like "10 Dance". It automatically adds a leading zero for better sorting.
You can also combine multiple fields into one:

This will give you comments like "05 Energy, 08 Pop, 10 Dance".
Importing
When importing your library into Lexicon, it will automatically scan your track for Lexicon compatible Energy/Popularity/Danceability tags and fill them automatically.
If you've used some of the other tools that provide Energy information, it will also import those.
Weekly updates
More Lexicon details next week!
Follow rekordcloud
Follow rekordcloud